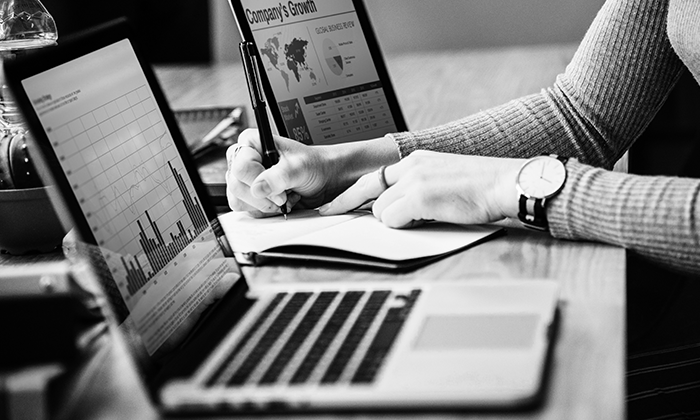 While all of our public sector clients are working to understand their operational data touch points with the public, one of our clients has already taken steps to increase business and IT agility, operate effectively, and replace outdated data warehouses.
Challenge:
As with most public sector organizations, our client feels significant pressure to continually improve and had an urgent need for technology that leverages the power of predictive and actionable analytics. They were seeking a solution to help them make the best possible decisions and support a citizen-centric approach to addressing the public's needs.
Our client deals with over 30 million transactions a year from all corners of the province. In doing so, the organization generates copious amounts of data, data that could have tremendous value for the business and end customers. The Advanced Solutions team knew the solution would involve a strong analytics platform, as we began the client's digital transformation journey
Objectives:
Power digital transformation through analytics
Identify duplicated efforts across departments and formulate one business platform for analytics
Plan the future state
Solution:
Conduct an in-depth analytics maturity assessment
Build a reference architecture for new analytics platform
Partner with Advanced Solutions to deploy and scale analytics capabilities
Results:
Created a single solution for analytics within speed and security
Developed a blueprint for analytics platform
Established the foundation for better customer experiences and improved operational efficiencies
"Analytics is a really important part of knowing the customer."
The client had already created a customer data warehouse, which serves as the foundation for the organizations' customer relationship management program. By connecting the warehouse to personalization solutions, the program area could use custom interfaces to connect the client digitally with their transactions. And because the program area had worked with Advanced Solutions on the data warehouse project, it didn't have to look far for additional analytics help.
With these powerful tools in place, our client can experience deep knowledge of their business processes by utilizing existing technology infrastructure. Having real-time access to KPI data allows service lines to identify gaps between invoices and accounts receivable and late payment and revenue collection processes. We lead clients on their digital transformation journeys, multiply their capabilities, help them harness the power of innovation to thrive on change, and tailor proven solutions to meet the unique needs of BC's Public Sector.